VITAMIN B1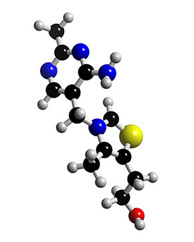 Description of Product: Vitamin B 1 is a powder dispersed of whitish color with content of thiamin mono nitrate min 99%.
The Usage
In manufacturing of premixes and mixtures for nutrition of animals. Vitamin B 1 (thiamin) is known with another name –anti beriberi vitamin. In contact with water it decomposes very quickly especially in presence of high temperature and alcali. Deficiency of it causes neural disorders, decrease of temperature and weight. This kind of state of animals causes neural disorders.
Classic sickness is polyneuritis of poultry, which represents late stage of deficit and leads to appearance of peripheral neuritis. Similar symptoms can appear with humans and then appears beriberi. Beriberi was linked with nutrition by rice, and more precisely with rice pilled, which had a toxic material, and which was causing similar symptoms as with hens. Lack of this vitamin appears rarer.
Yeast is the richest source of this vitamin, cereals-outer shell, bran are rich, as well. Beside it, vitamin B 1 is found in milk, lean pork, kidneys, liver and yolk. In conditions when animals are unable to satisfy their needs by synthesis, preparations of this vitamin are to be used.
Storing Conditions:
Product is rather stable in contact with the air, if it is protected from light. Temperature in storage should be bellow 25C. Packs opened, ought to be used up within a very short period of time.
Packaging: Cardboard packaging of 25 kg
The Term of Usage: 3 years.
Manufacturer:
DSM Nutritional Products Europe Ltd.
SINTOFARM a.p.a., Italy