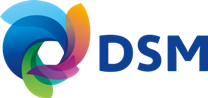 Roxazyme G2
Roxazyme G2 is brown granulated powder, free of smells and soluble in water. Roxazyme G2 is cellulose enzyme complex manufactured by activity of microorganisms Trichoderma longibrachiatum, stabilized and standardized lignin sulphonatom and calcium sulphate dihydratome.
Roxazyme G2 increases digestibility and nutritious value of soybean shot and leguminosis. Basic activity of this complex comes from celluloses, endo 1,4 beta glucanazis (glutamate) and xylanazes. Density of Roxazyma G2 is approx. 0, 86 g/ml.
The Usage
It is used as a nutrition supplement in live stock nutrition in quantity 100- 200 g per ton of nutrition.
Storing Conditions
The product is stable at room temperature and it is heat and moisture sensitive. The product is stored at temperature bellow 25 C. Decrease of temperature is not recommended.
The Term of Usage
The product is usable within 12 months starting from a manufacturing date when it is kept in unopened original packs. Roxazyme G2 is safe for specifically intended purpose. Inhalation of powder and a direct contact ought to be avoided, by application of adequate protective measures and personal hygiene.
Manufacturer
DSM Nutritional Products Europe Ltd.