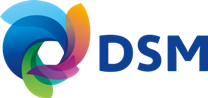 Ronozyme VP is colored preparation, which is granulated and does not cause a dust.
The Usage
It is used as an addition to a live stock nutrition. Wheat and barley are very important ingredients in animal nutrition. Adding xylanazys in live stock nutrition passed on wheat is standard practice and it is aimed to better usage of energy and amino acids. In order to improve live stock performances based on wheat and barley it is needed to pay attention to sources of vegetarian proteins.
Ronozyme VP improves digestibility protein sources and it can provide betterment of performances, which are impossible to achieve by adding of xylanasys. By introducing of Ronozyme VP as a source of additional energy and amino acids, performances of live stock nutrition can be improved and costs reduced. Ronozyme VP color can vary from charge to charge and product color is not a measure of product quality. Mean size of particular is 600 micrometers.
Storing Conditions
Ronozyme VP It is stored at the temperature bellow 25 C. Extended storage at the temperature above 30 C should be avoided. Ronozyme P is safe for specified purpose usage. Inhalation of flour or direct contact, should be avoided by application of adequate protective measures and personal hygiene
The Term Of Usage
Activity of Ronozyme VP declared is unharmed within 12 months from a manufacturing date, when product is stored in unopened original packs. Manufacturing date is designated on pack.
Manufacturer
DSM Nutritional Products Europe Ltd.