Avatec 150G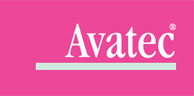 This is premix for medicated feed 1x20 kg (for animals)
1. NAME
Avatec 15 %, 150 mg/g,  premix for medicated feed lasalocid
2. QUALITATIVE AND QUANTITATIVE COMPOSITION
1g premix for medicated feed includes:
Active substance:
Lasalocid natrium 150 g
Excipients:
calcium lignosulfonate,ferric oxide, calcium sulfate dihydrate
3. NAME AND ADDRESS OF MANUFACTURERS
Alpharma b.v.b.a, Antwerpen, Belgijum
Name and address of the importer and the holder of licence for trade: Bankom Ltd, Belgrade, Bulevar Nikola Tesla 30, Zemun, Serbia, Licence number:  101/2008/1400 from 14.03.2008
4.  Target animal species
Broilers, breeding chickens up to the age of 16 weeks and turkeys up to 12 weeks of age.
5.   Indications
Avatec 15 % uses for the prevention of coccidiosis caused by coccidia
E. acervulina, E. maxima, E. tenella, E. necatrix, E. brunetti, E. Mitis, E. mivati
for turkeys E. adenoides, E. meleagrimitis, E. dispersa i E. gallopavonis.
6.    Dosage
Avatec 15 % mixes with feed.
| | |
| --- | --- |
| Type | Recommended dose for 1 kg feed |
| Broilers | 75 – 125 mg |
| Breeding chikens up to age of 16 weeks | 75 – 125 mg |
| Turkeys up to age of 16 weeks | 90 – 125 mg |
7.   Method of using
Drug mixes with feed.
8.   Instructions for proper using of product.
During mixing with the food, make sure that drug is evenly mixed up in food.
9.  Contraindications
The drug could not be given to hens. Avatek 150G can not be given in combination with other coccidiostatics.
10.  ADVERSE EFFECTS
For poultry can be inappetence if Avatec 150G% concentrations are much higher than recommended. In the uneven mixing of feed can also be inappetence (bringing uneven and increased drug concentration).
11.  Withdrawal
Poultry's meat during treatment  can not be taken for human consumption and 5 days after the last application of this medicine.
12.  SPECIAL WARNINGS FOR CARE MEDICINE
Store in a cool dry place below 25 ° C, protected from light in original package. After opening to close well. Keep out of the reach of children.
13.  SPECIAL WARNINGS
For animals
Avatek 150G can not be given in combination with other coccidiostatics.
Special warnings for people who give animals medicine:
When mixing medicine with food to avoid direct contact with skin or mucous membranes, and should wear gloves and masks, as well as appropriate protective clothing. If the medicine gets into your eyes, flush plenty of water. During the using do not drink or smoke and eat. Wash hands after use.
14.  SPECIAL MEASURES FOR DISPOSAL OF UNUSED MEDICINAL PRODUCTS OR REST OF MEDICINE
Unused drug or drugs the rest are destroyed in accordance with applicable regulations.
15.  DATE OF APPROVAL TEXT USER INSTRUCTIONS
January 2008
16.  OTHER INFORMATION
Shelf life: 36 months
Shelf life after opening and mixing in feed 12 weeks.
Packaging: bag 20 kg
Availability: The drug to be dispensed only by prescription vet
ATCvet  code: QP51AH02
Licence number: AVATEC 150G premix 1x20 kg 101/2008/1400 from 14.03.2008