FOLIC ACID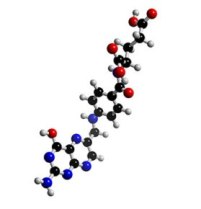 Product Description: Is a product which appears in the form of yellowish or orange powder, of crystal structure containing at least 99% of active substance.
The Usage: In manufacturing of pre mixes and components for livestock nutrition. Lack of foln acid prevents maturing of erythrocytes and leads to certain changes in bones marrow, consequence of which appears an anemia. Poultry is only sensitive to deficit of foln acid, while other species of animals synthesize the same in organs for digestion in sufficient quantity. One of the main sources is yeast.
Storing Conditions: The product ought to be kept in dry and cold premises, protected from a direct influence of sunlight.
Packaging: 1 kg
The Term of the Usage: 3 years
Manufacturer: DSM Nutritional Products Europe Ltd.