Defatted moderately toasted soybean flour - BIOPRO 10 L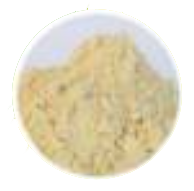 Defatted moderately toasted  Soybean Flour is a product obtained through the modern processing of selected soybean with a high protein content. It is an excellent source of proteins or essential amino acids and protective substances - minerals and vitamins that are significant for the overall metabolism.
Defatted moderately  Soybean Flour has high nutritional and biological values and its functional properties (emulgaton and stabilization, a high affinity for water absorption and binding, dispersion, fat emulsification, easily forms protein
network, improving the structure and antioxidant action) are useful in the final production process.It is made in our manufacturing company.
The soybean flour contains high quality protein which is an excellent source of iron, calcium B-vitamins. Nutritional soybean flour is an excellent compliment to lysine limited cereal protein with other essential minerals, vitamins and this is indicated by its use in fortification of cereals to form composite flours, as a replacement for non fat milk, solids in bakery products all purpose food blends.
Similar products:
We also have textured soy protein in form of chunks, you can see it on the following link Textured soy protein TEXPRO – C (Chunks).
Chemical characteristics:
Composition
Typical values %
Guaranteed values %
Protein (N * 625)
%
51,0
min. 50
Water
%
7
max. 8,0
Fat
%
1,5
max 2,0
Fiber
%
2,0
3,5
Ash
%
6
max 2,0
PDI(Protein dispersibility Index)
* Moisture free basis
%
70-80
65-80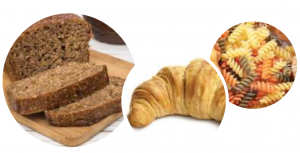 It is applied in:
Baking Industry
Pasta Industry