Defatted moderately toasted soybean flour - BIOPRO 10 L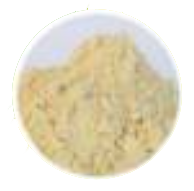 Defatted moderately Soybean Flour is a product obtained through the modern processing of selected soybean with a high protein content. It is an excellent source of proteins or essential amino acids and protective substances - minerals
and vitamins that are significant for the overall metabolism.
Defatted moderately  Soybean Flour has high nutritional and biological values and its functional properties (emulgaton and stabilization, a high affinity for water absorption and binding, dispersion, fat emulsification, easily forms protein
network, improving the structure and antioxidant action) are useful in the final production process.
Chemical characteristics:
Composition
Typical values %
Guaranteed values %
Protein (N * 625)
%
51,0
min. 50
Water
%
7
max. 8,0
Fat
%
1,5
max 2,0
Fiber
%
2,0
3,5
Ash
%
6
max 2,0
PDI(Protein dispersibility Index)
* Moisture free basis
%
70-80
65-80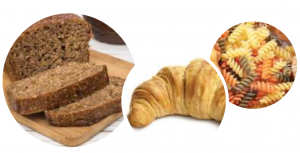 It is applied in:
Baking Industry
Pasta Industry